Ain El Sokhna Hotels online Booking
Ain El Sokhna resort is located on the coast of the red sea of Egypt near Suez where you can enjoy summer holiday surfing, swimming and practicing water sports in a fabulous environment of tranquility. Ain El Sokhna has all the facilities to spend a vacation away from noise and pollution in major cities.
The town was previously a small fishing village but now it is growing to be a destination for tourists looking for peace.
Horizon El Wadi hotel - Ain El Sokhna
This hotel is located between the Red sea coast and El Galala mountain offers all modern facilities in elegantly designed guest rooms. The resort gives you an atmosphere of tranquility with a green landscape of 85% of the total area.
All rooms are equipped with:
Air-condition
telephone
satellite TV channels
The hotel has a swimming pool, horse track, basketball court and snooker/billiard room. Restaurants serve variety of food to enjoy
Hotel guests will enjoy a sandy private beach on the Red sea with all the facilities they will need.
If you book your room in Horizon El Wadi hotel you will have a memorable vacation.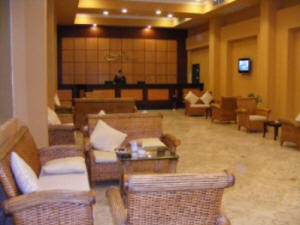 Jaz Little Venice Golf resort
The hotel offers a stunning five-star Golfing holiday to Egypt. Just 100 km from Cairo International Airport (and there's even a shuttle service provided for guests) it is within easy reach on any European departure hub and promises a holiday of total relaxation.
Jaz little Venice Golf resort hotel has 120 guest rooms with all amenities including:
Luxury bathroom with shower
Hairdryer
Satellite plasma TV
direct dial telephone
Mini bar
personal safe
Tea and coffee facility
The hotel has two restaurants, two bars. Resort facilities include a golf shop, wireless connectivity throughout the resort, two swimming pools, and a gymnasium.
Enjoy a luxury holiday in Egypt staying in this great hotel.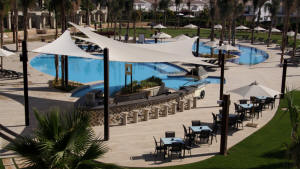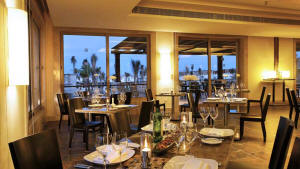 Movenpick resort Ain El Sukhna
Enjoy relaxing at the tranquility of the Red sea beach surrounded by the Ataka mountains watching the beautiful dolphins swimming at your eyesight. The Movenpick resort in Ain El Sukhna is located just one and half hour by car from Cairo International airport making it the nearest hotel to Cairo in Ain El Sukhna.
The Hotel has many facilities to enjoy a fabulous holiday including:
Sandy beach
Fitness center
Meeting and conference facilities
Swimming pools
Several restaurants
Spacious guest rooms
For more details and booking: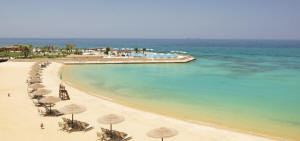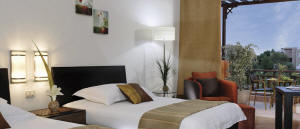 Stella Di Mare Grand Hotel Ain Sukhna
Stella Grand Hotel in Ain Soukhna is the perfect destination for leisure, business, meetings and conventions. An 800 meter stretch of sandy beach is complimented by lush green gardens and manicured landscaping, with a 4200 sq.m. lagoon like swimming pool with waterfalls and natural rock edges.
The hotel offers top-class facilities in all guest rooms including air conditioning, daily newspaper, hair dryer, in room safe, shower. Hotel guests can enjoy massage, jacuzzi, golf course (on site), gym, sauna, tennis courts, spa to provide extra pleasure and relaxation for all guests. These are complemented to excellent services to meet the needs of visitors to Ain El Sokhna.
Enjoy your holiday staying in the Stella Di Mare Ain El Sukhna resort.